What is Screpy?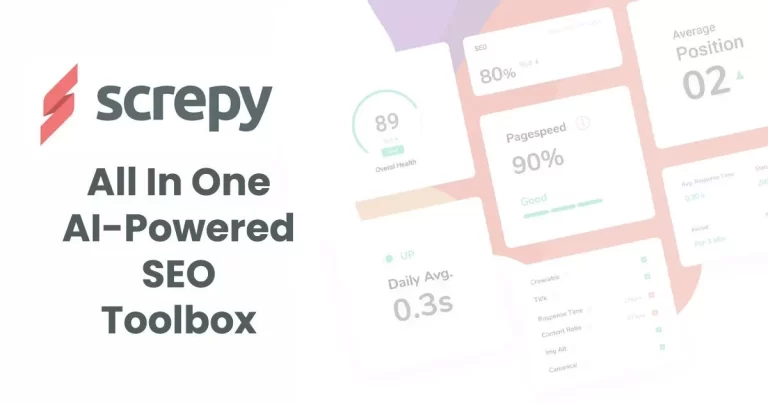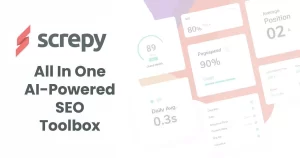 Screpy is an AI-Based tool for website and SEO monitoring.
With Screpy you can see all websites stats in one single place,  identify and correct any problem and optimize it.
With this tool you can monitoring multiple aspects of your website, or if you are an Agency*, up to 30 websites depending on your subscription (at bottom of the page you can see the link to subscriptions prices page):
Keyword Track (SERP)
Monitor Page Speed
Monitor SEO
Uptime Monitor
Syntax  Checker
With Screpy you can analyze presents scores of your website, determine the problems, and obtaining a step-by-step guidelines to help you reach a wider audience.
How it work
The first step is to add a new project from the "+ ADD PROJECT" Button on the dashboard.
After entering the website address and clicking SUBMIT wait for the analysis to complete.
Once the analysis is finished, Screpy returns all the detected parameters indicating all the potential problems that are present on the website such as:
Links to broken page
Page with nofollow outgoing internal links
Meta description tag missing or empty, too long or too short
Title too short or too long
H1 tag missing or empty
Missing alt text
For each problem detected, you can go into detail and view an individual report that allows you to analyze the problem in profodindity and then look for measures to correct it.
In the final analysis, Screpy analyzes the overall performance of websites and identifies the root causes that can lead to poor SEO exposure, and most importantly, allows you to find in detail what the problem is that needs to be corrected.
Conclusion
Screpy is a great tool to get your site's issues under control (such as broken links, unreachable site) and to get suggestions for optimizing SEO. Screpy is not as advanced as other competitors in analyzing the parameters released by Google (except SERP and Pagespeed), competitor analysis etc…
This is because Screpy is not an SEO tool, but a dashboard where you can keep track of all the parameters that are essential to achieve good SEO, and on is really outstanding in helping developers correct formal page errors and generally common programming errors.
Therefore, excellent for evaluating website health and performance trends over time.
Not to be underestimated is the service charge, which is significantly lower than competitors. For more information visit Screpy's website directly:
*Agency can also use up to 5 Teams with max 25 Team Members total.